Security is a significant concern for all residents either they have been living in small or large apartments. Tenants always prefer secure apartments. It's the responsibility of homeowners to take necessary safety measurements to provide a safe place. Usually, in some buildings, there are inappropriate security arrangements have been done, so such homes are unable to catch the attention of renters. People might have to open the windows in summers but do you think open window, especially for a fresh breeze, would be safe all the time? Apparently not because major burglary activities happen through windows and doors. Intruders always think of burglar through windows and doors options. What else homeowners need to do to mitigate the security risks and by implementing the following things security will be not a major concern anymore. Check it out
Keep an eye on Surroundings
It's imperative to get to know about surroundings first because if any suspicious activity is going on in your neighbours, then you can figure out either this place is safe for you or not. You people can quickly identify the criminal activities as well. For such frustrating things, you people can complain about them to higher authorities.
Make sure windows and doors are locked
It's always essential to lock the windows and doors, and for this, your place should be secure enough. Go for lock replacement first if you think it can be easily unlocked. Few windows are for the fire escape, so it doesn't mean you will keep open windows whole day just make sure you have locked it properly. You may find numerous locks in a market to properly secure the windows. Keep all the valuable things in your living room because such things might be tempting for intruders and they will find a way to reach these temptations that you have kept open on the patio or even porch.
Installation of Security systems
Although burglar alarms and CCTV cameras are providing the security to all residents because monitoring is much easier with this equipment. Residents can keep an eye on people who tried to intrude their place. Motion detectors should also be installed as well. Numerous access control systems are also available, especially for the apartments. Such systems won't allow people to break-in. These systems require passcodes. Make sure residents are not sharing these digits with everyone rather than family members. Install the high quality and modern systems to apartments to get rid of such security issues.
Upgrade Locks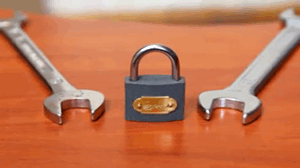 This is very important to upgrade locks on doors and windows because old bolts are easy to unlock. Majority places have a same standard set of locks, but it couldn't give that peace of mind which is required. Rather than using deadbolt locks, digital locks and smart locks are one of the best options to secure your place. You can check out various companies who offer different locks so do detail research and apply best for your place.
Protect valuable things
Majority burglars keep an eye on the valuable stuff, and they want to intrude in just for these things. This is important for everyone to keep their assets safely in cabinets or an adequately locked place. By doing this, you don't need to be worried about things being stolen. Make sure you people are investing in good cabinets which keep your valuables safely for a long time and don't disclose this to everyone. Instruct children as well because stranger may ask them about such spots. These things are dangerous so make sure you people are not supposed to do such things. Keep an eye on everything if you want to have a secure place.
Interaction with neighbours
You will agree to this fact that neighbours are main part and we need to pay proper attention to building good relations with them. Avoid loud music in the afternoon and other things that can frustrate them. They also play an important role in security. I have seen many neighbours who use to check not their entrance, but they keep an eye on neighbours gate as well to make sure everything is secure especially when no one is at home. You can tell them that you people are leaving for holidays so in your absence they will pick all your mails and other things and also responsible for keeping an eye on your place.
These are the significant things that won't put your apartment security in danger. Don't forget to implement these things for the sake of safety. We assure you with the implementation of these things you people will have a secure place. Get the assistance of experts who will help in planning security of your apartment.